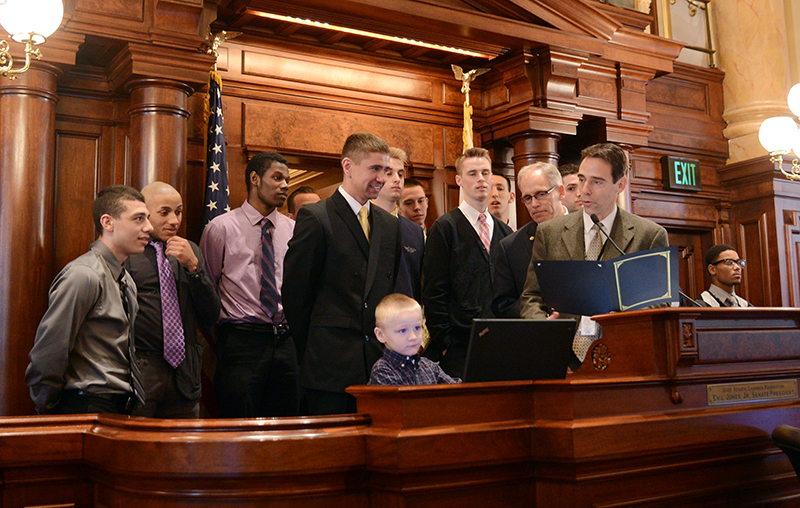 ROCKFORD– Illinois State Senator Steve Stadelman (D-Rockford) welcomed the Rockford Valley College Golden Eagles to the Capitol. This year the Golden Eagles won the NJCAA Division III Championship.
"Congratulations to the Rockford Valley College basketball team," Stadelman said. "I'm honored to welcome this team to Springfield. This NJCAA championship caps an historic season, and I wish them continued success."
Today, the team visited the senate floor where Coach Craig Doty spoke to lawmakers about the team's winning season.
Category: Photos