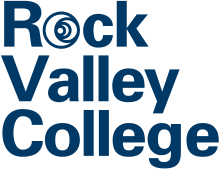 SPRINGFIELD – State Senator Steve Stadelman (D-Rockford) announced today that the Comptroller's office is releasing the $9.2 million reimbursement grant for the construction of Classroom Building 1 at Rock Valley College.
In 2015, rehabilitation work on the classrooms was halted due to the budget stalemate. In 2016, Rock Valley College opted to restart the construction and pay for it with their own finances. The grant reimburses Rock Valley College for the cost of the completed work.
"The two-year budget impasse negatively impacted every community in our state by delaying payments for vital services and halting money for important capital projects, like this one at Rock Valley College," Stadelman said. "I'm pleased the state is finally keeping its commitment to Rock Valley College as it continues to improve the learning environment for students and staff in the Rockford community."
The renovation work included renovating approximately 61,000 square feet in classroom building 1, including upgrading plumbing, lighting and electrical work. It also includes funding for an approximately two-story 21,000 square foot addition.
The Comptroller's office is expected to release the funds later today.
#####
Category: Press Releases