Published: 19 February 2020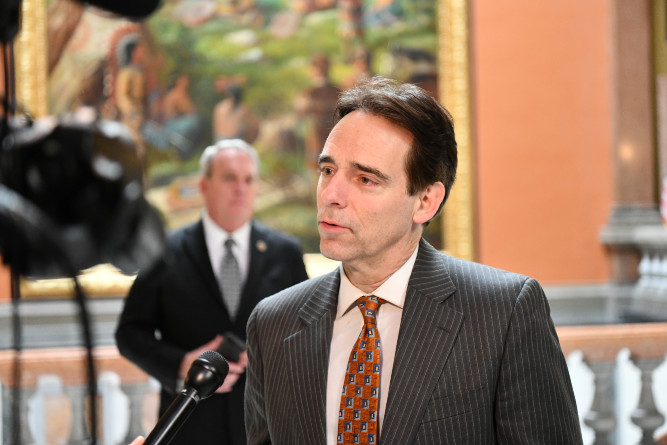 SPRINGFIELD – After Governor JB Pritzker's budget address earlier Wednesday, State Senator Steve Stadelman (D-Rockford) was pleased to hear the governor plans to continue his commitment to fund issues important to the Rockford area.
"I'm pleased to see the governor is continuing his commitment to fund local education. Additional money for the state's school funding formula will greatly benefit Rockford-area schools and its residents," Stadelman said. "Over the last several years, the Rockford School District's property tax rate dropped significantly thanks to the new formula."
The proposed budget increases the evidence-based funding formula for K-12 schools by $350 million, in addition to making investments in early childhood and higher education.
Stadelman was also appreciative that the governor's proposal invested more in health care for low-income and working families.
"This proposal also makes an important investment in Medicaid," Stadelman said. "There are many in the Rockford area that rely on Medicaid to stay healthy, and health care is absolutely vital to our economy."
Stadelman said that he's looking forward to working with the governor on a new budget and that we need to building on last year's success of passing a balanced, bi-partisan spending plan.
---
Category: Press Releases