Published: 17 February 2021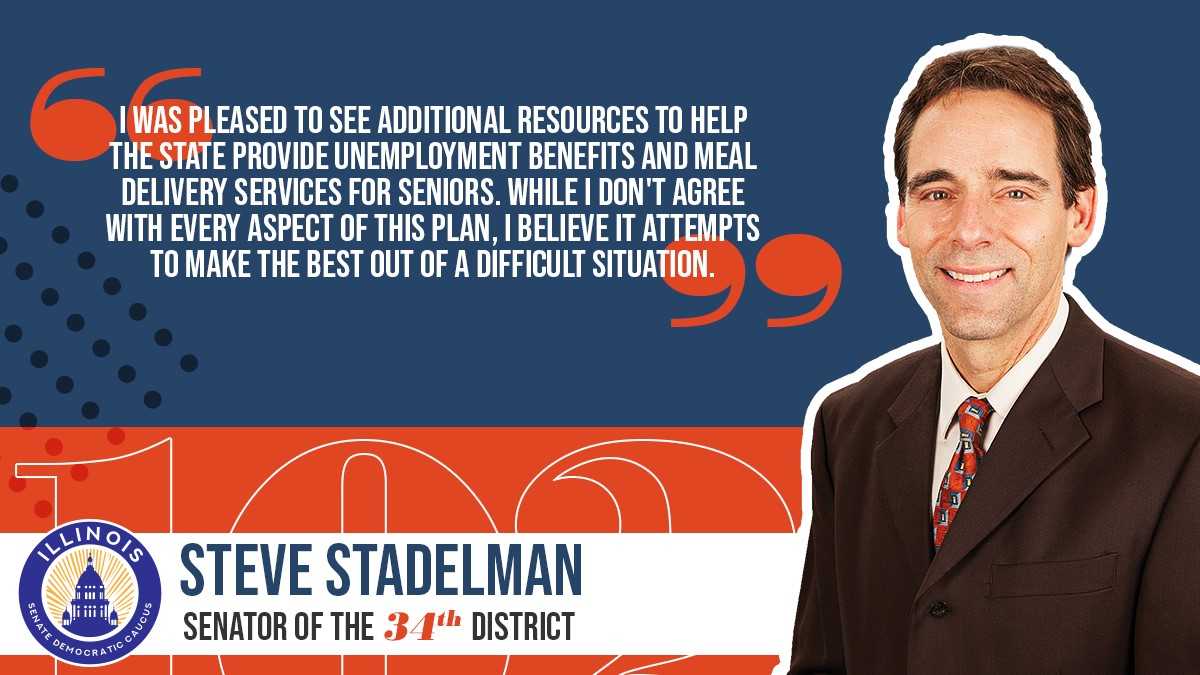 SPRINGFIELD – State Senator Steve Stadelman (D-Rockford) released the following statement in response to Gov. Pritzker's budget address:
The governor's proposed budget recognizes the realities of the state's fiscal situation. In these trying times, we need to make sure we take care of our most vulnerable. I was pleased to see additional resources to help the state provide unemployment benefits and meal delivery services for seniors. While I don't agree with every aspect of this plan, I believe it attempts to make the best out of a difficult situation.
Category: Press Releases