Published: 24 February 2021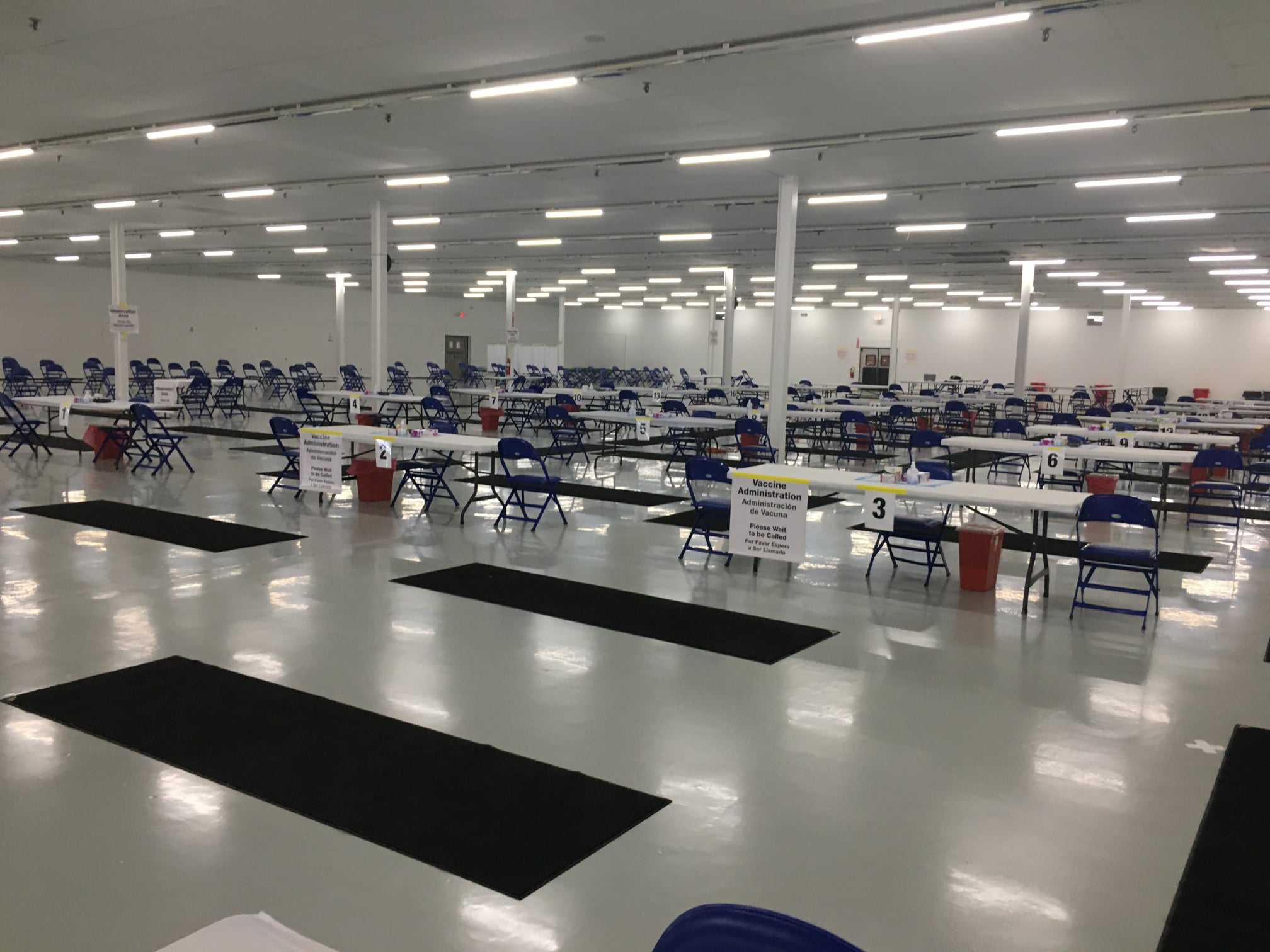 ROCKFORD – As Illinois continues its vaccine rollout efforts, State Senator Steve Stadelman (D-Rockford) is highlighting a state COVID-19 mass vaccination site has come to Rockford.
"I was thrilled when I heard this announcement. This is fantastic news for residents in the greater Rockford area," Stadelman said. "Ultimately, more than 1,300 residents will be able to receive this life saving vaccine each day when this site is at full capacity."
Located at 1321 Sandy Hollow Road, the site opened Wednesday, Feb. 23, and is expected to administer up to 1,350 doses per day when it reaches maximum capacity. The governor has also committed to activating additional national guardsmen to assist with the site.
"It's clear to me that sites like these will be key to ending this public health crisis, but we all still need to do are part until it's our turn to get the vaccine, so please continue to wear a mask, wash your hands and watch your distance," Stadelman said. "I'd like to thank the state and the Illinois National Guard for their continued commitment to Rockford and Winnebago County."
There is no charge to receive the COVID-19 vaccine. Vaccinations are available only by appointment at this time. Eligible people can sign up for an appointment at www.wchd.org, and will be prompted to schedule their follow up appointment to receive their second dose when they come in for their first vaccination. Residents are encouraged to check back frequently for open appointments.
For more information on how to make an appointment to receive the vaccine, updates on the state's plan and eligibility, and answers to frequently asked questions about the COVID-19 vaccine, go to coronavirus.illinois.gov.
Category: News