Published: 27 October 2016
Framing complete on Indoor Sports Center expansion
Construction workers and public officials including Senator Steve Stadelman gathered this week for a "topping off" ceremony at the Indoor Sports Center, where the last beam was lowered into place on a 133,000-square-foot expansion.
Stadelman passed legislation in his freshman year in the Illinois General Assembly in 2013 to provide a funding mechanism for $13 million in projects to help Rockford regain its dominance in the sports tourism market.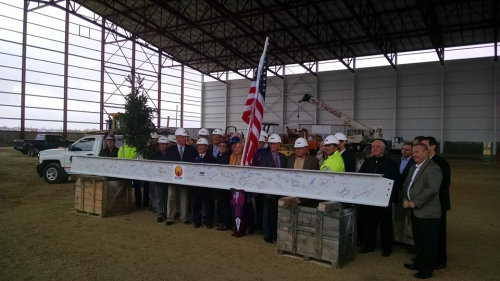 State funds help redesign dangerous Rockford road crossing
State Senator Steve Stadelman joined local officials to reopen the intersection of East State Street and Bell School Road this week.
Category: Week in Review