Published: 07 September 2016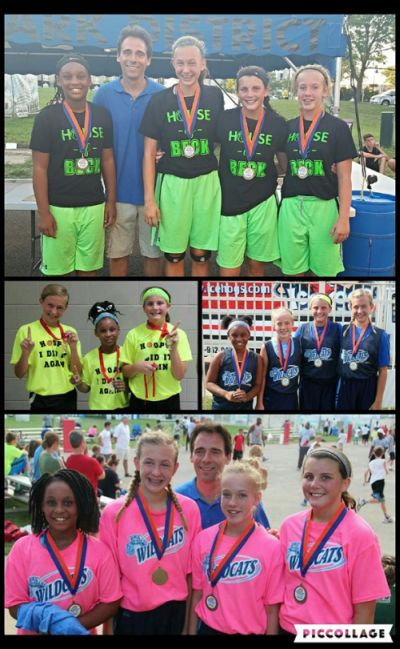 HoopStars another slam dunk in its 4th year
New charity drive nets 160 pairs of gently used athletic shoes
State Senator Steve Stadelman's youth basketball tournament scored another victory Labor Day, offering a free 3-on-3 competition for 300 players under a sunny skies at Davis Park. The event drew hundreds more cheering spectators, who also donated boxes full of slightly worn gym shoes for young athletes from low-income families.
Players in third through eighth grades competed for first-place medals in games that began at the conclusion of the Labor Day parade and took place alongside the annual Rockford United Labor picnic. All players received commemorative event T-shirts and gift bags.
"The goal of this tournament has always been to provide kids, especially those from inner-city neighbors, with a positive activity on a holiday that also represents the unofficial end of summer," Stadelman said. "Part of what's appealing about the day is the way the event brings together a diverse group of players and families who love the game."
Category: Week in Review