Published: 11 September 2018
HoopStars tourney provides memorable Labor Day for the whole family
After six years, Senator Stadelman's HoopStars has become part of our community's Labor Day tradition. The free 3-on-3 youth basketball tournament drew 300 players this year and hundreds more spectators.
When launching the competition in 2013, Labor Day was selected to help fill the void left by the loss of On The Waterfront. Since moving indoors to UW Health Sports Factory from outdoor courts at Davis Park, the number of parents, grandparents and siblings cheering from the sidelines has grown.
"HoopStars continues to offer a positive, no-cost athletic opportunity for boys and girls in grades 3-8 and a fun way for families to mark the end of summer and start of the school year," Stadelman said. "I remain most gratified by the diversity of the players and good-natured rivalry on the courts."
Bracket-winning teams left with 1st-place medals, but every player took home a commemorative T-shirt. Stadelman credits support from the Rockford Park District and financial generosity of ComEd, Comcast and Drive Right School of Driving for helping make the event possible.
Pictured below: 3rd-grade boys champions and their coach with Senator Stadelman.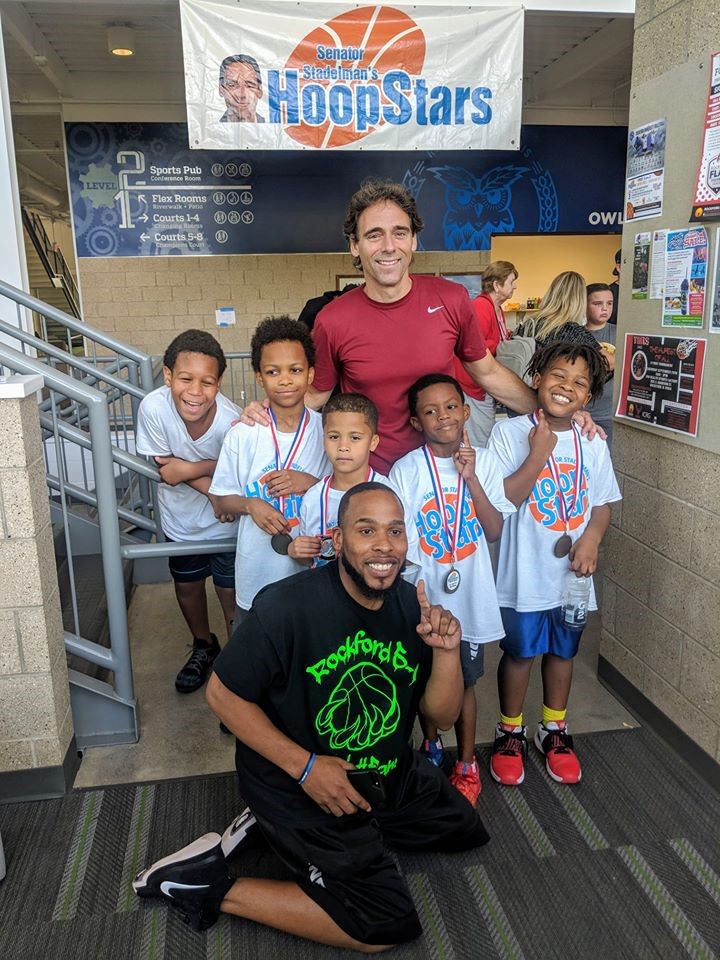 Category: Week in Review