Published: Monday, June 27, 2016 04:11 PM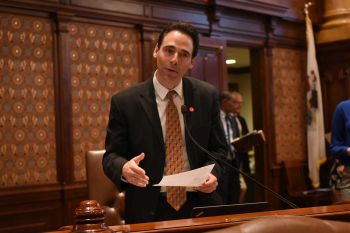 ROCKFORD – State Sen. Steve Stadelman (D-Rockford) is ready to head to Springfield and vote for clean education funding legislation that would increase funding for the Rockford and Harlem School Districts.
Under the plan, the Rockford School District would gain $17,952,821 from what it received last year and the Harlem School District would gain $1,583,165.
"This clean education funding plan would put millions of dollars back into the Rockford and Harlem schools, which will help our students get a better education," Stadelman said. "I don't see any reason why the governor or any legislator wouldn't support it."
Under the governor's plan Rockford schools would get less money than under the proposal Stadelman is supporting. Wealthy suburban schools do better under the governor's plan.
Stadelman and other Senate Democrats plan to vote for this education funding plan on Wednesday.
No school district in Illinois would get less money than they received last year under the proposal.
Category: Press Releases