Published: Friday, August 05, 2016 04:54 PM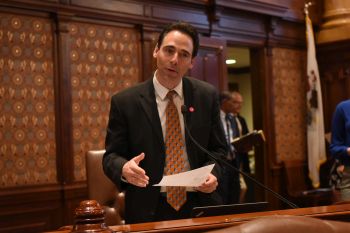 SPRINGFIELD – Earlier this year, State Sen. Steve Stadelman (D-Rockford) advanced legislation through the Illinois Senate to allow recipients of Temporary Assistance for Needy Families Program (TANF) to count high school and high school equivalency courses toward the core requirement of hours needed to receive benefits.
This proposal, Senate Bill 2906, was signed into law today by the governor.
Previously, recipients of the benefits had to work or participate in job-training programs for 20 hours a week, but high school equivalency classes could not count toward the core hours needed.
"This is a bipartisan solution that will help parents finish their degrees and improve their circumstances through education," Stadelman said. "It is critically important to encourage individuals to finish high school or receive their GED so that they can gain employment and be self-sufficient."
There are roughly 45,000 adults in the Rockford area who have not completed high school.
The TANF program provides temporary financial assistance for pregnant women and families. TANF provides financial assistance to help pay for food, shelter, utilities and expenses other than medical.
Senate Bill 2906 is effective Jan. 1, 2017.
Category: Press Releases