Published: Thursday, April 03, 2014 02:44 PM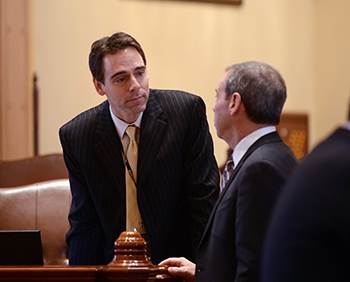 SPRINGFIELD – In response to the recent closing of Singer Mental Health facility, State Senator Steve Stadelman (D-Rockford) is sponsoring a measure to make sure that the Rockford community would still receive sufficient mental health services.
"I felt we needed to make sure that the state is still providing adequate services to mental health patients in our community," Senator Stadelman said.
The proposal allows the state to use proceeds from the sale of closed facilities to fund mental health services in the area where the closed facility is located. This follows legislation passed last fall that could potentially put Singer Mental Health facility to new use and back on property tax rolls.
"This is the second key reform I have sponsored dealing with communities selling state facilities. Now, not only will areas be able to sell shuttered facilities, they can also use the proceeds to fund community-based care."
The measure, SB 822, passed the Senate with bipartisan support and now moves to the House for further consideration.
Category: Press Releases