Published: Friday, July 23, 2021 04:39 PM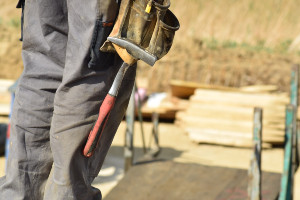 SPRINGFIELD – State Senator Steve Stadelman's (D-Rockford) legislation to help the state invest in construction projects throughout Illinois was signed into law on Friday.
The legislation allows the state treasurer to invest up to 5% of the state's investment portfolio into Illinois infrastructure development companies. This change in the law would allow up to $700 million in financing.
"Funding construction projects allows us to invest in our infrastructure and workers at the same time," Stadelman said. "This law will generate good-paying jobs throughout Illinois."
The legislation encourages more businesses to locate, expand, and remain in Illinois by investing in quality construction development firms with a significant presence within state borders.
"Construction projects create new economic opportunities," Stadelman said. "The construction industry plays a massive role in our state's economy. It makes sense to allow the treasurer to invest in these infrastructure projects."
The law, originally Senate Bill 117, has been signed into law by the governor and is effective immediately.
###
Category: Press Releases