Published: Wednesday, February 15, 2023 03:17 PM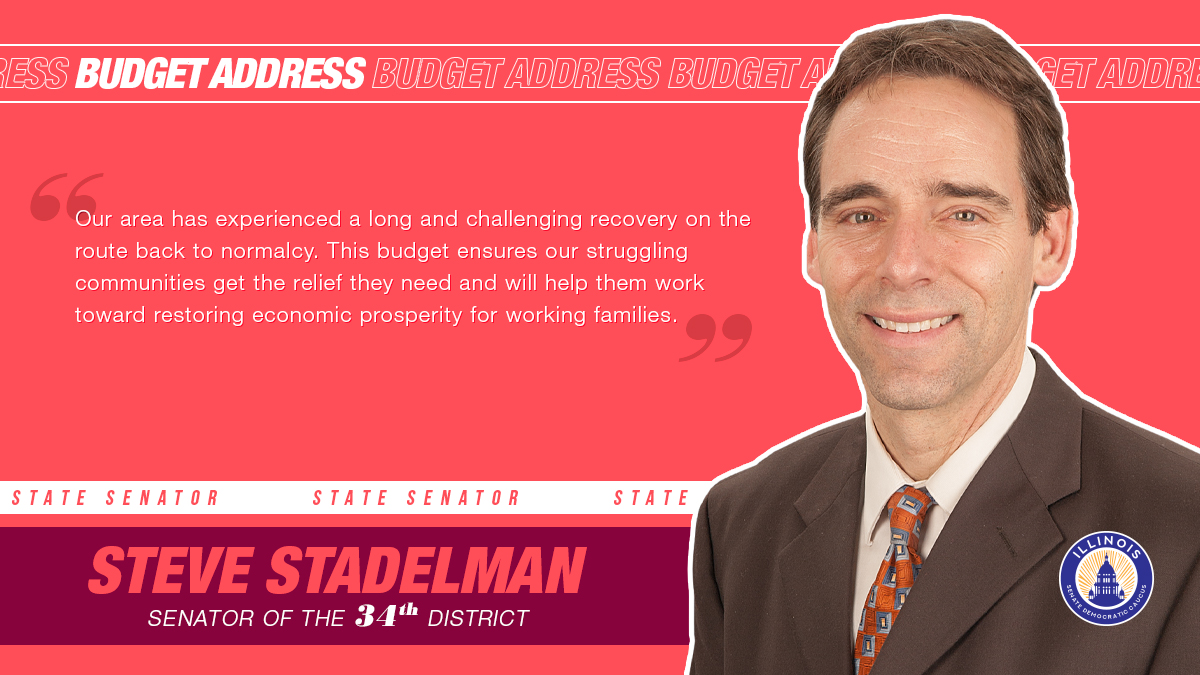 SPRINGFIELD – In response to the budget address given by Gov. JB Pritzker today, State Senator Steve Stadelman (D-Rockford) issued the following statement:
"I am pleased to hear Gov. Pritzker's proposed budget prioritizes a commitment to economic development in struggling communities around the state.
"Our area has experienced a long and challenging recovery on the route back to normalcy. This budget ensures our struggling communities get the relief they need and will help them work toward restoring economic prosperity for working families.
"This budget invests $400 million in job creation and business development efforts across Illinois through the Invest in Illinois Act, and I look forward to helping our local businesses who are in need of help access these opportunities.
"In the upcoming months, I am excited to join my colleagues to negotiate a budget that works for all Illinoisans, provides avenues for our communities to see funds return and support our residents who need help the most."
###
Category: Press Releases