Published: Tuesday, October 31, 2023 10:03 AM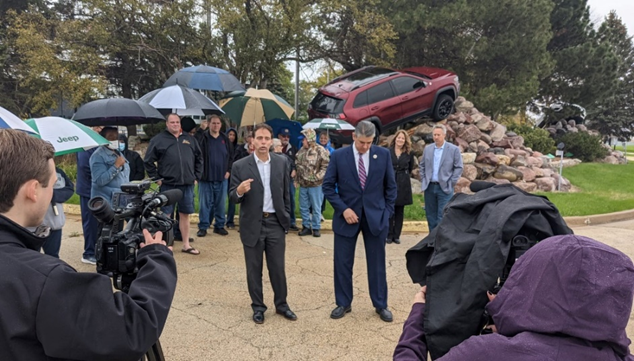 BELVIDERE -- State Senator Steve Stadelman expressed optimism Saturday after Stellantis and the United Auto Workers came to terms on a new contact that awaits union approval.
"I'm excited by today's UAW announcement of a labor deal that will reopen the Belvidere Assembly Plant to begin manufacturing a new truck product and expand operations to include a new battery plant," Stadelman said. "This is what I've been working with state and local leaders toward for two years -- securing the plant's future and saving the thousands of jobs that support families across Boone and Winnebago counties."
Stadelman sponsored and passed in 2021 the Reimagining Energy and Vehicles in Illinois Act in 2021, a historic stimulus package offering tax credits and other incentives to attract manufacturers of electric vehicles, batteries and other EV components and parts. More recent efforts included the creation of a $400 million Large Business Attraction Fund to empower Illinois to become a global magnet for EV technology.
Read more on the Stellantis plant reopening here.
Category: Press Releases