Published: Wednesday, April 24, 2013 05:57 PM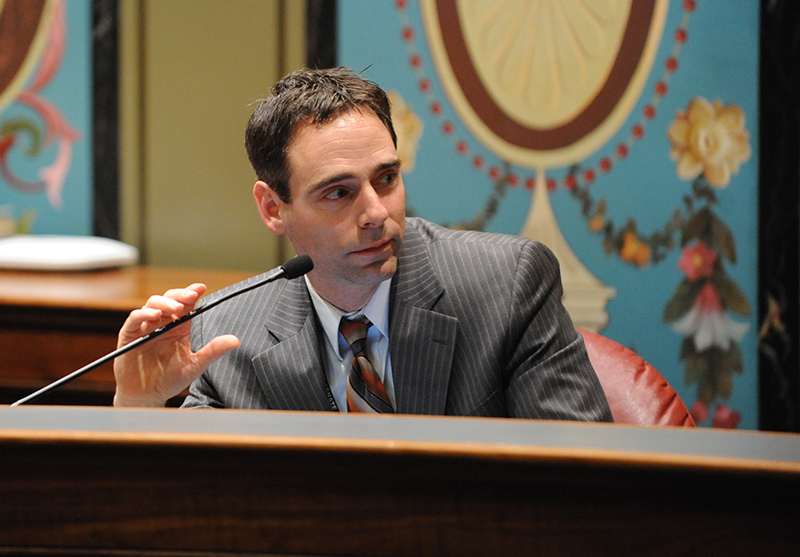 SPRINGFIELD –State Senator Steve Stadelman's (D-Rockford) effort to eliminate conflicts of interest in local elections by giving more control to county election officials today passed the Senate. The measure is in response to a Chicago Tribune Watchdog report that found candidate petitions were denied for reasons such as being bound by a paper clip.
"Currently, we are seeing too much influence by electoral boards in who qualifies to have their names on a ballot," Stadelman said. "These electoral boards are often composed of local elected officials and party leaders who have a vested interest in seeing a candidate's name removed from a ballot."
There have been several cases in past years in which there has been a clear conflict of interest in board rulings regarding ballot challenges. The measure changes who could rule on ballot challenges. Instead of mayors, trustees and school board members ruling on challenges in their own towns, townships and districts, the power will be shifted to a centralized county panel that already hears challenges for other local races.
As a first-time candidate in 2012, Stadelman said he could empathize with people who think of running for office but find the process intimidating because of partisan powers that currently run elections.
"The election process should be as open and easy as possible so that anyone with an interest in seeking office has the capability to do so," he said.
The measure passed the Senate 39-10 and moves to the House for further consideration.
Category: Press Releases