Published: Thursday, April 11, 2013 06:44 PM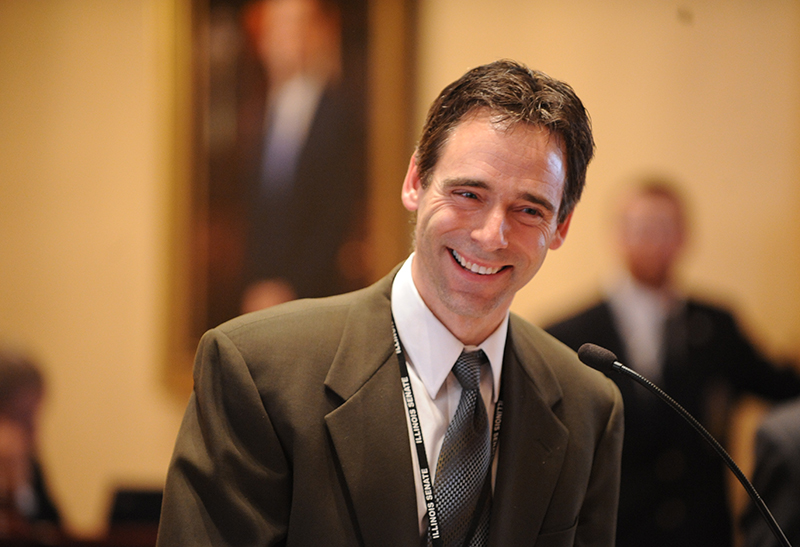 The Illinois Senate has long had a tradition by which a freshman senator introducing his first bill is grilled mercilessly — but in good fun — by colleagues, and State Senator Steve Stadelman (D-Loves Park) was not spared.
On Thursday, Stadelman introduced Senate Bill 2347 —a measure involving the baiting of deer and wild turkey for hunting purposes — and endured several senators' playful questions. State Senator Mike Noland (D-Elgin), as he usually does, opened the questioning.
"Senator, given the language of this bill, I have to believe that you are baiting the entire chamber to make inquiry, are you not?"
"I am baiting you to support this bill, yes," Stadelman said, laughing.
After more tongue-in-cheek scrutiny from Noland, State Senator Gary Forby (D-Benton) joined the fray to ask for some clarification.
"There's some you put in a glass and there's some that you hunt out in the woods," Forby said, "so I want to make sure we have the right wild turkey."
After all the ribbing, Senate Bill 2347 passed the Senate 52-0, and it now heads to the House for consideration.
Category: Press Releases