Published: Thursday, March 21, 2013 03:20 PM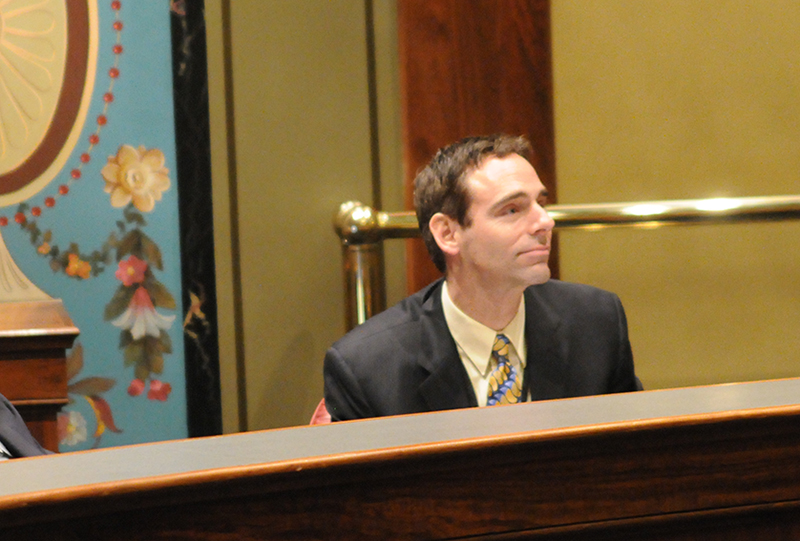 SPRINGFIELD – University of Illinois' President Robert Easter testified Thursday in front of the Senate Appropriations Committee regarding Gov. Pat Quinn's proposed fiscal year 2014 budget cuts. Committee member Senator Steve Stadelman (D-Rockford) was disheartened to hear the university may have to cut or possibly close its Rural Pharmacy Program, which is based in Rockford.
"Rockford has the unique opportunity to bring people in from across the state and nation to participate in the Rural Pharmacy Program," Stadelman said. "The program's purpose is to address the shortage of pharmacists in rural Illinois. Closing the program would hurt those efforts and Rockford's ability to diversify its economy with the recent addition of the Pharmacy School."
According to the testimony, Quinn suggests a $500,000 reduction in funding for the program, which equates to an estimated cut of $2,500 per student. If the university decided not to eliminate the program after the funding cut, the only other likely option would be a raise in tuition.
"Families are struggling to make ends meet, and a raise in tuition would discourage potential students from participating in this program," Stadelman continued. "It is unfortunate that a student who is interested in pharmacy would miss out on their dream job because we made educational programs like the Rural Pharmacy Program too expensive and therefore unattainable for them."
The General Assembly will consider the governor's proposed FY14 budget in the coming weeks.
"I will not support the governor's budget, or any budget proposal, that eliminates the funding for the Rural Pharmacy Program because it's not good for my district and it's not good for Illinois," Stadelman said.
Category: Press Releases