Published: Wednesday, December 21, 2016 02:27 PM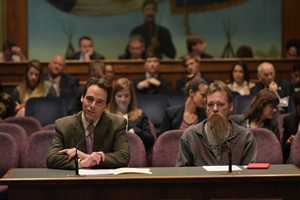 SPRINGFIELD – Beginning on Jan. 1, law enforcement officials will have to accept cash to post bail thanks to Senate Bill 2252, which was passed earlier this year by State Senator Steve Stadelman (D-Rockford).
The idea was brought to Stadelman by Rockford-area resident Kevin Lunsford, whose teenage son was arrested for a traffic offense last year. When Lunsford arrived at the Winnebago County Juvenile Center to bail out his son, the credit card machine was broken and the county has a policy to refuse cash.
As a result, Lunsford's son was forced to sit in the juvenile center the entire weekend – significantly longer than the law requires and at an increased cost to taxpayers.
"This new law is a prime example of a citizen getting involved when they notice a problem with their government," Stadelman said. "Because Kevin brought this problem to my attention, we now have a common-sense solution so nobody will have to stay in custody longer than necessary because of a simple technology malfunction or a policy to refuse cash."
Category: Press Releases