Published: Monday, August 17, 2015 09:58 AM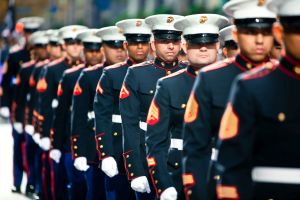 SPRINGFIELD–A proposal sponsored by State Senator Steve Stadelman (D-Rockford) to create a discount program for military veterans living in Illinois was signed into law earlier today. The program allows the nearly 722,000 Illinois veterans to receive discounts at participating businesses.
"We may never be able to fully repay our veterans for the sacrifices they have made, but this program is a small step to show our appreciation," said Stadelman.
In July, the Secretary of State began offering drivers' licenses that designate a veteran's status. These licenses along with the Common Access Cards issued to active military members will be accepted at businesses that choose to participate in the program.
A similar program has been in place in Cook County since February of this year. Under Stadelman's proposal, the Department of Veterans' Affairs will be responsible for maintaining and promoting the program.
Category: News