Published: Friday, November 20, 2015 02:55 PM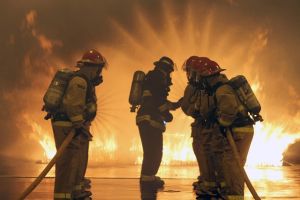 SPRINGFIELD – In November 2014, Cherry Valley firefighters arrived at a house fire only to find a hydrant that was inoperable and to be used only for flushing, not fighting fires. As it turns out, the hydrants were broken and no one had told the fire department. While the house burned, they had to wait for water to be transported to the scene before the fire could be extinguished.
Today, Senate Bill 373, sponsored by State Senator Steve Stadelman (D-Rockford) was signed into law by the governor. Stadelman passed the legislation through the Senate earlier this year.
"Firefighters must know the working condition of the hydrants they use to be able to effectively put out fires. Thanks to this new law, no family in Illinois will have to watch their house burn to the ground because the firefighters hadn't been updated on the status of their hydrants," said Stadelman.
The new law is effective immediately.
Category: News