Published: Monday, May 15, 2017 09:08 AM
Senate unanimous on Automatic Voter Registration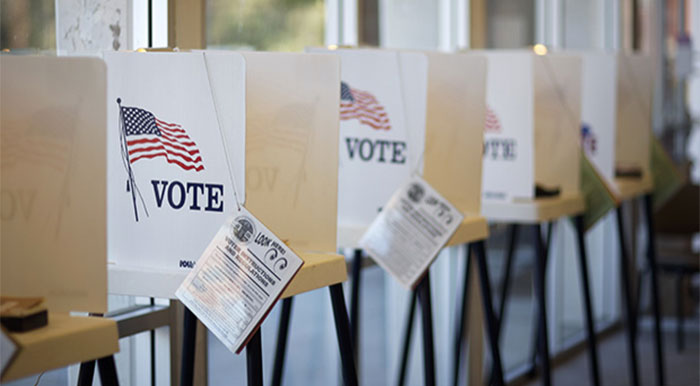 After carefully negotiating changes requested by the governor, state agencies and other stakeholders, a plan to modernize the voter registration process has received unanimous approval in the Illinois Senate.

"Every effort should be made to make voting easier, not harder," said State Senator Steve Stadelman, a sponsor of the legislation. "Of the many issues I discussed with voters I represent during three recent Town Hall meetings, voting rights was among those that resonated most."

If enacted, eligible Illinois citizens would be given the option to opt out of registering when they interact with certain state agencies, as opposed to the current system that requires citizens to opt-in.

Currently, there are more than 2 million Illinoisans who are eligible to vote but aren't registered. Automatic voter registration will significantly reduce this number and will remove a barrier to voting for all eligible Illinoisans.

Rather than giving individuals the option to fill out a separate voter registration form when conducting business with a state agency, the measure would allow agencies to electronically transfer an individual's data to the State Board of Elections. Automatic voter registration will streamline bureaucracy, do away with redundant paperwork and save taxpayer dollars.

Senate Bill 1933 is now pending in the Illinois House.

Senate protects "Right to Know"

State Senator Steve Stadelman helped Democrats pass a measure to give people more information about personal data that is collected and sold by commercial websites.

The Right to Know Act requires commercial websites to inform consumers of what data they have collected and with whom it has been shared when asked to do so by the consumer. Commercial websites including Facebook and Google collect data regarding the age, gender, sexual orientation, religion and other characteristics of site visitors.

Current Illinois law requires businesses that collect personal informational to implement security measures to notify customers of security breaches. However, commercial websites are not required to notify residents what data they collect or whom they share that data with. This new initiative would require commercial websites that collect personal information to notify customers of the information they have collected as well as any third parties with whom they may have disclosed personal information.

Senate Bill 1502 now moves to the House of Representatives for approval.
Category: Week in Review