Published: Monday, April 02, 2018 01:15 PM
Stadelman listens to student concerns about gun violence
Students from East High School met with Senator Steve Stadelman this week to share their thoughts on gun violence in America and learn about legislation to regulate firearms at the state level. Alondra Lavariega, Rachell Alvarado (center) and Simon Davis helped organize the recent March For Our Lives at Davis Park and an earlier protest at East.
Stadelman discussed two gun safety measures approved this month in both chambers of the Illinois General Assembly:
• ban on the sale of assault weapons to anyone under age 21
• 72-hour waiting period after purchase of an assault weapon

Neither piece of legislation has been acted on by Governor Bruce Rauner, who vetoed a third measure to require state licensing of gun shops. Stadelman explained to the students that what happens to that bill depends on whether enough Republicans are willing to cross party lines in the Illinois House because the Illinois Senate can override Rauner on the votes of Democrats alone.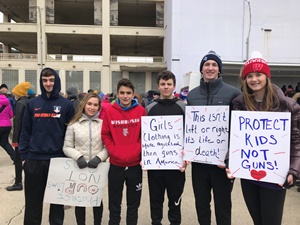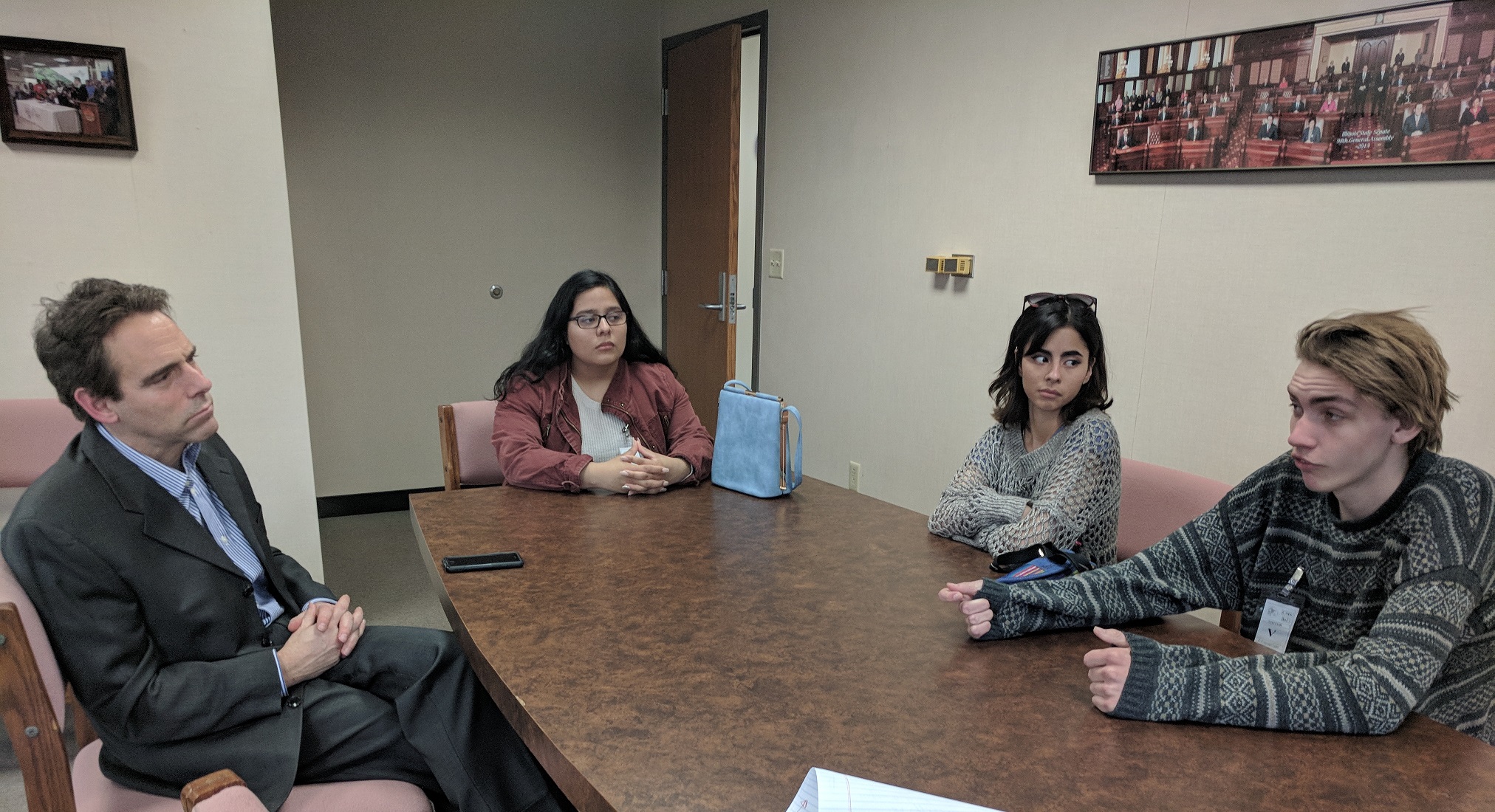 Stadelman commended the students' efforts and noted that his four children participated in the local March For Our Lives, one of more than 800 nationwide and two dozen across Illinois.
"You're moving the needle," he said. "The fact that you're taking action could lead to legislation no one today would have envisioned."
Category: Week in Review