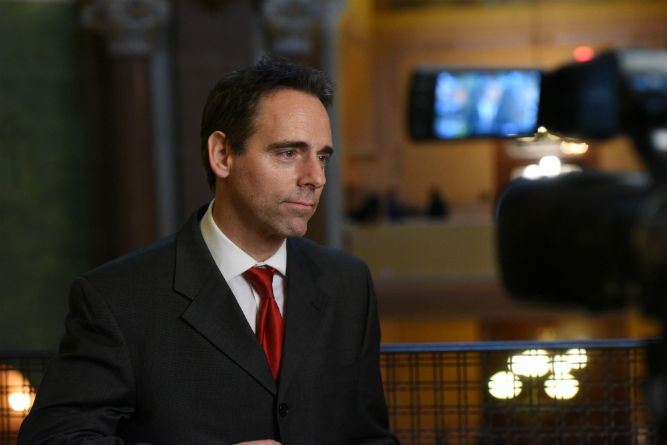 SPRINGFIELD – For the second year in a row, the Illinois Senate has voted to approve a bipartisan budget, and this time there's funding for passenger rail service to Rockford, a casino for Rockford and funds for the Rockford airport included.
State Senator Steve Stadelman (D-Rockford) voted with his colleagues to approve the balanced budget and says he's excited to see the developments and infrastructure Rockford is slated to receive.
"I think this budget is another step in the right direction of creating a fiscally stable Illinois," Stadelman said. "Additionally, the jobs and revenue created by a casino will not only help keep that budget stable, but will see some much needed growth come to Rockford."
The Senate also voted on a comprehensive infrastructure package that will see $45 billion dollars invested into local communities for projects such as roads, bridges and community development.
The budget also includes $275 million for passenger rail service to Rockford, a long standing priority of Senator Stadelman.
"I think getting fast a reliable rail service to Rockford can only serve as a benefit to the local economy," Stadelman said.
That budget also includes state funds promised in past years to repay the Rockford airport for a new aircraft maintenance facility. The airport has had to borrow $90,000 a month to pay back private loans after the previous administration failed to send the funds.
"I don't think there is one person who would say we don't need to make huge investments in fixing our roads," Stadelman added. "This package will help us modernize and rebuild our state."
Category: Press Releases