Published: Thursday, December 09, 2021 11:02 AM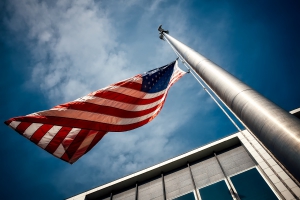 ROCKFORD – Starting Jan. 1, Illinois and American flags purchased to fly at state agencies and institutions must be manufactured in the United States, thanks to a law spearheaded by State Senator Steve Stadelmen (D-Rockford).
"We should be supporting local manufacturing companies that work hard and deserve our business," Stadelman said. "We have no reason to be buying flags of our own state that are made in other countries."
The new law will change the Flag Display Act to no longer allow state institutions and agencies to purchase American and Illinois flags from manufacturers outside of the U.S.
Category: Press Releases