Published: Tuesday, August 24, 2021 08:31 AM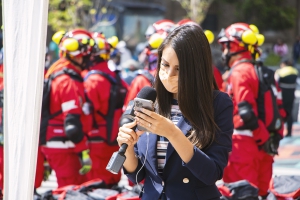 SPRINGFIELD – A measure sponsored by State Senator Steve Stadelman (D-Rockford) that pushes to ensure local journalism survives in Illinois' small towns and mid-sized cities was signed into law by the governor on Monday.
"I've dedicated years of my life to journalism, so I understand the importance of having access to local news," Stadelman said. "People deserve to know what's going on in their community, regardless of where they live."
The measure would create the Local Journalism Task Force, which would be made up of 13 individuals representing print and broadcast media, journalism schools, and state and local government. They would be charged with conducting a study on communities underserved by local journalism and making recommendations on how to preserve and restore news coverage in these areas.
Category: Press Releases