Published: Tuesday, August 12, 2014 09:45 AM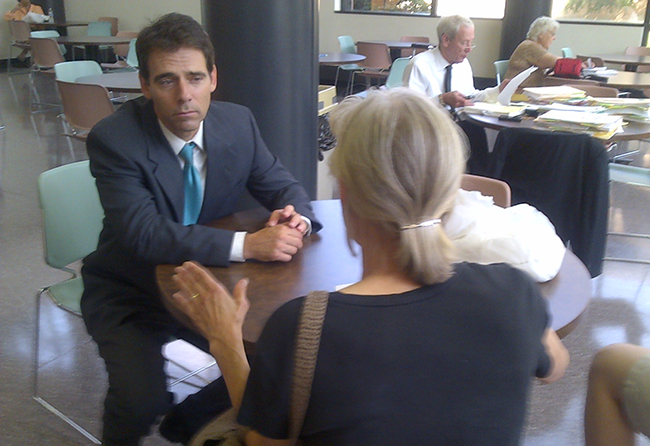 ROCKFORD – Mary Klemm walked out of Monday's utility bill clinic with potentially an extra $20 a month in her pocket.
An adviser from the Citizens Utility Board walked Klemm through her options for keeping her land line and finding a better deal. Turns out her current provider charges her a monthly fee to generate a long-distance bill even if she didn't make any calls.
"She gave me information that as a consumer, I didn't know -- and that's going to save me money. I'm old school. I don't want to pay for what I don't use," said Klemm, who is now going to work further with CUB to lower her cell phone costs.
Klemm's success story was one of several coming out of the utility bill clinic sponsored by state Senator Steve Stadelman (D-Rockford) and the Citizens Utility Board. Advisers from CUB were on hand offering one-on-one analysis of gas, electric and landline phone bills; information on spotting billing errors; and incentives designed to help people improve energy efficiency.
Alice Stacionis of Rockford said her CUB adviser explained the process for selecting an alternative electricity provider, which she anticipates will lower her bill. How much depends on her choice.
"I've always known CUB was working on our behalf," Stacionis said. "This helped me understand a lot of things I hadn't really been paying attention to."
Senator Stadelman arranged Monday's clinic in an effort to better inform local consumers about their choices and potential savings.
"Whether it's winter or summer, utility bills can add up, especially for people on a fixed income," Stadelman said. "I think many people were pleasantly surprised to learn the amount they could save with a few simple changes."
Category: Latest