Published: Wednesday, December 22, 2021 01:21 PM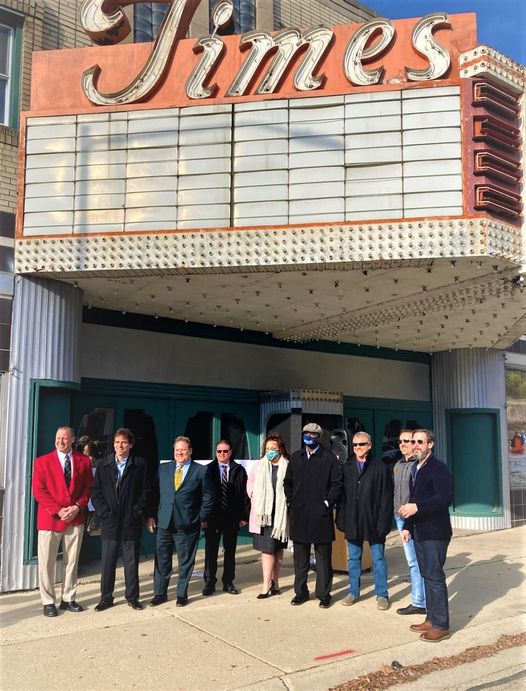 ROCKFORD – State Senator Steve Stadelman (D-Rockford) was joined by colleagues to show support for the historic Times Theater redevelopment project continuing in downtown Rockford Monday.
"Bringing back business to downtown Rockford is important in our redevelopment of the area," Stadelman said. "The Times Theater is a vital and historic part of our community and I am happy to see renovations and redevelopment plans in the making."
The long vacant theater built in 1938 hopes to receive assistance from the Rebuild Downtowns & Main Streets Capital Grant program to restore the building to seat audiences of up to 900 people. The theatre would host live performances and films — filling a need for a mid-sized media venue in downtown Rockford.
Category: Latest