Published: Wednesday, December 22, 2021 01:21 PM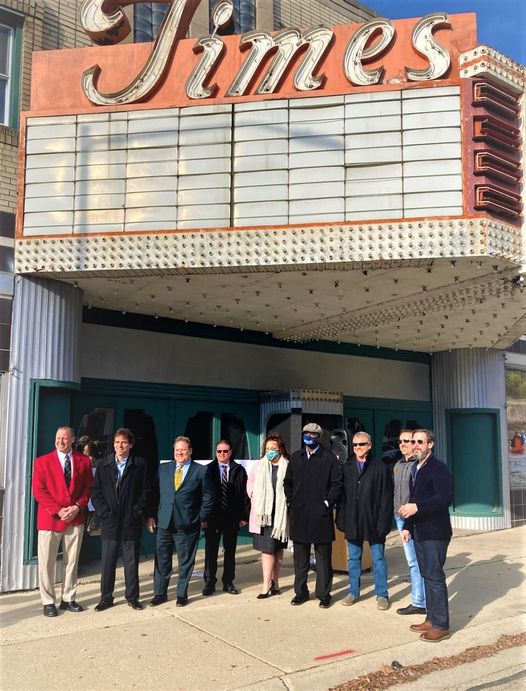 ROCKFORD – State Senator Steve Stadelman (D-Rockford) was joined by colleagues to show support for the historic Times Theater redevelopment project continuing in downtown Rockford Monday.
"Bringing back business to downtown Rockford is important in our redevelopment of the area," Stadelman said. "The Times Theater is a vital and historic part of our community and I am happy to see renovations and redevelopment plans in the making."
The long vacant theater built in 1938 hopes to receive assistance from the Rebuild Downtowns & Main Streets Capital Grant program to restore the building to seat audiences of up to 900 people. The theatre would host live performances and films — filling a need for a mid-sized media venue in downtown Rockford.
The theatre is currently in the application process to receive financial assistance through The Illinois Downtown & Main Streets grant program. The program provides up $3 million to support improvements and encourage investment in commercial corridors and downtowns that have experienced disinvestment, particularly in communities hit the hardest during COVID precautions. Eligible projects must be in commercial or downtown areas with multiple public-facing commercial establishments.
However, the total cost of the renovation is currently estimated to cost $15 — so the theatre is asking for community support People can donate to the project on their website.
"Creating a space for the arts to thrive is important, and this venue helps bring people of all backgrounds together to enjoy wonderful experiences," Stadelman said.
###
Category: Latest