Published: Monday, August 10, 2020 08:47 AM
Stadelman asks fraud victims to help bring scammers to justice
Rockford area residents who are concerned about potential identity theft after recent claims of fraudulently obtained unemployment cards should file a report with Illinois Department of Employment Security, State Senator Steve Stadelman advises.
"During this time of so much uncertainty, it's sad that people are being taken advantage of," Stadelman said. "If you believe you've been a victim of this scam, you can help other Illinoisans by filing a report with IDES. We need to hold these scammers accountable."
Recent reports have shown Illinoisans have been receiving KeyBank debit cards and unemployment letters in the mail, despite never applying for benefits. According to IDES, individuals who received these mailings may be targets of fraud.
After receiving these reports, IDES launched an investigation into a national fraud scheme targeting claimants to the federal Pandemic Unemployment Assistance (PUA) program. IDES said unclear federal guidelines quickly developed in response to the COVID-19 pandemic, making claimants vulnerable to these scams. IDES employees are now working with people whose identities have possibly been stolen and with local and federal law authorities to track down and prosecute those committing fraud.
Individuals who have received debit cards in the mail without applying for benefits should call IDES immediately at 1-800-814-0513 to report identity theft. Do not activate the debit card. Victims of fraud are also encouraged to check their credit reports for possible suspicious activity, post a fraud alert and visit the Federal Trade Commission's website for tips on recognizing and reporting identity theft.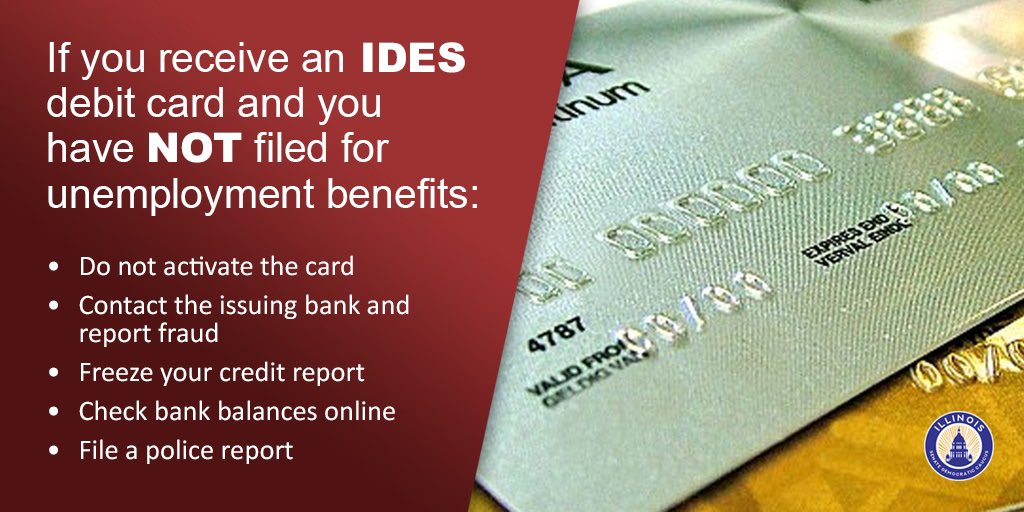 Literacy Council to receive more than $70,000 in grants
To provide Rockford-area residents with an opportunity to improve important life skills, State Senator Steve Stadelman announced that the Literacy Council in Rockford will receive more than $70,000 in grants from the Illinois Secretary of State to help adult learners develop reading, English-language and others skills.
"Giving adults the ability to learn new skills not only provides them with new opportunities. It enhances the community they live in as well," Stadelman said. "Everyone, no matter their age, should be given the chance to improve their skills and better themselves."
More than 13,500 students will be served by adult literacy programs throughout Illinois. Supported by $5.6 million in state funds, the programs will depend on nearly 6,000 volunteer tutors to provide skills training for students, according to the secretary of state's office. Adult literacy projects are focused on improving reading, writing and math and are targeted at Illinois adults who read below the 9th-grade level or speak English at a beginning level.
"I encourage Rockford-area residents to give back to their community and volunteer for this great program," Stadelman said.
The Literacy Council in Rockford is set to receive a total of $70,690. Those interested in volunteering should contact the Illinois Adult Learning Hotline at 800-321-9511.
Stadelman encourages child care providers to apply for grants
With many parents returning to the workforce, the need for safe child care is more important than ever. State Senator Steve Stadelman is urging child care providers to apply for Child Care Restoration Grants to give them the ability to safely reopen and stay open after months of financial hardships due to the COVID-19 pandemic.
"With more Rockford residents returning to the workforce, parents need child care providers they can trust with the wellbeing of their children during a pandemic," Stadelman said. "These grants will allow parents to send their children to facilities that are following local health guidelines."
The Illinois Department of Human Services is distributing $270 million to assist child care providers across the state with reopening in the wake of the COVID-19 pandemic. Licensed child care providers that meet the eligibility criteria may apply for Child Care Restoration Grants.
To be eligible for the grant, providers must:
Have a current license from the Department of Children and Family Services to care for childre
Be open and caring for children at the time of application
Be able to demonstrate a "business interruption" from their pre-COVID capacity
Submit a complete application with all required documents.
Applications are open until Aug. 14. To learn more and apply, providers should visit www.inccrra.org/.
In case you missed me on Facebook ...
Took part in a forum on the struggles facing businesses in the Hospitality & Tourism sector amidst the COVID-19 pandemic. As the state and country see an uptick in cases, following safety guidelines will help keep them open.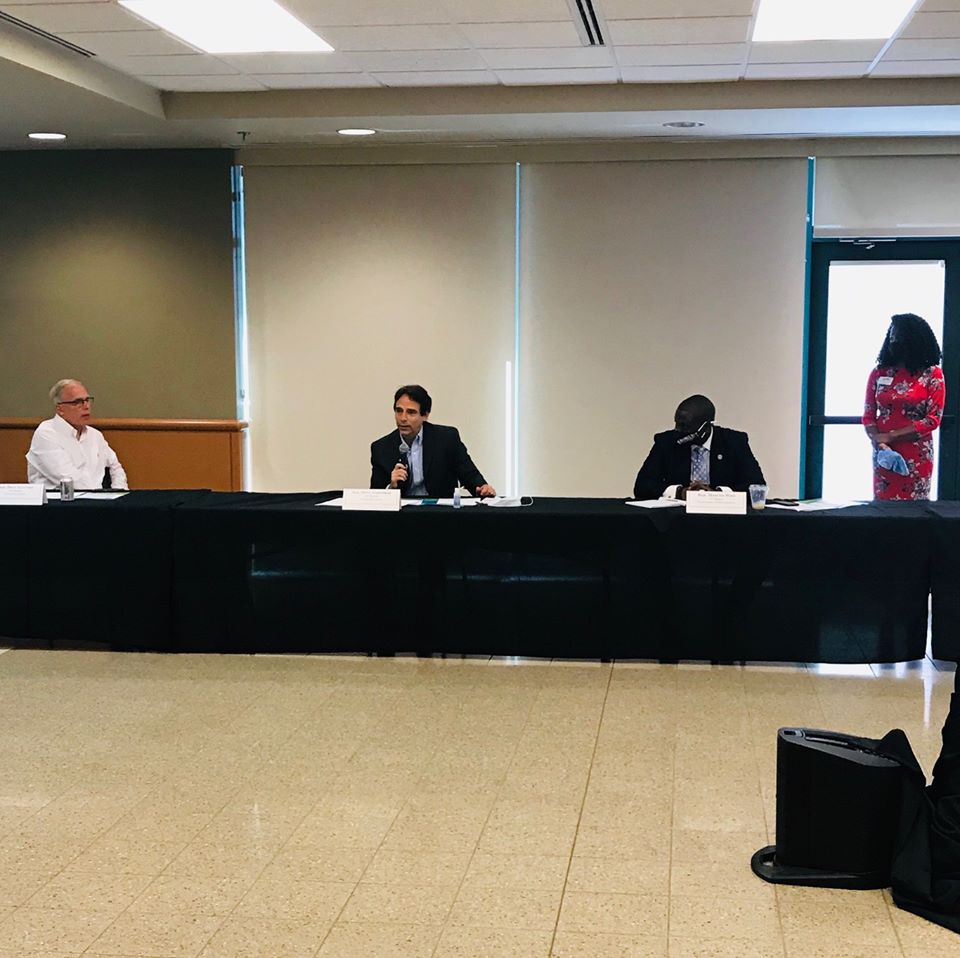 Category: Latest