Published: Monday, August 07, 2023 02:18 PM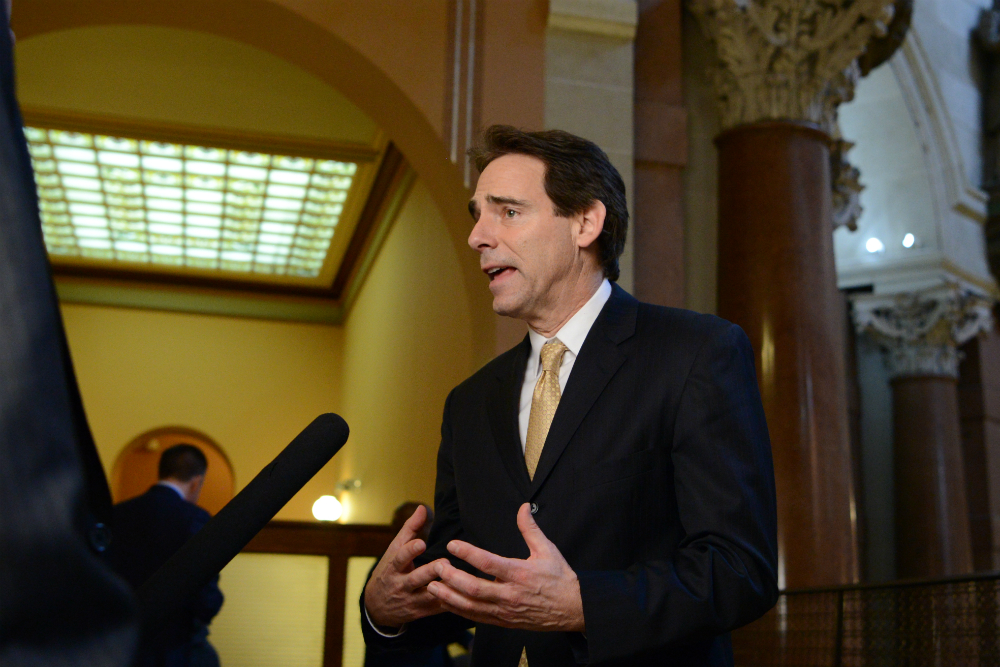 State Senator Steve Stadelman will bring his perspective as a television news anchor turned public official and chairman of the state's Local Journalism Task Force to a panel discussion titled, "The Gigantic Impact of Disappearing Local News: How the Problem Occurred and Are There Solutions?"
The town-hall style forum is being organized by former U.S. Rep Don Manzullo, who now serves as chief policy advisor for The Institute of Public Policy and World Affairs at Rockford University. Admission is free at 6:30 p.m. Tuesday, August 8, at Fisher Chapel at Rockford University, 5050 E. State St., and seating is open. Rockford University will livestream the event at this link.
Stadelman worked for 25 years as a Rockford broadcaster before his election to the Illinois Senate in 2012. He passed legislation to establish a statewide task force to study the decline of local news across Illinois and recommend ways state government might help revive the decliling the local news industry. The task force, made of up journalism academics and frontline news professionals from across Illinois, began meeting in March.
"Newsrooms across the nation are shrinking, especially in smaller and more rural areas, and an alarming number have closed in the last decade," Stadelman said. "When people don't know what's happening on their town councils and school boards, they can't make educated decisions or hold public officials accountable."
Panelists joining Stadelman at Rockford University include:
• Eric Wilson, Rock Valley College journalism instructor and WTVO-17 news anchor
• Corina Curry, news director for the Rockford Register Star and Freeport Journal Standard
• Mark Bonne, Rockford alderman and former Rockford Register Star investigative reporter and columnist
• Chris Linden, executive editor for NW Quarterly magazine
• Mike Paterson, president of Mid-West Family Broadcasting and RockRiverCurrent.com
"Local news plays a vital role in our way of life," Stadelman said. "Not only do we depend on local news to keep us informed, but local journalistm helps give communities a sense of place and contributes to the local economy."
Category: Latest