Published: Monday, April 18, 2022 11:01 AM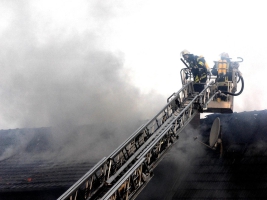 ROCKFORD – To help residents stay safe and avoid fires, State Senator Steve Stadelman (D-Rockford) is promoting the Illinois "Be Alarmed!" Smoke Alarm Program aimed to help them identify ways to make their homes safer.
"It is pertinent all families take the necessary precautions to keep your family safe from a fire," Stadelman said. "The first step to avoiding a disaster is through education."
"Be Alarmed!" is a fire safety education and smoke alarm installation program administered by the Office of the Illinois State Fire Marshal and the Illinois Fire Safety Alliance. The program distributes fire safety education materials and 10-year sealed battery smoke alarms to fire departments throughout the state who then install the devices and provide the materials in at-risk homes.
Category: Press Releases