Published: Monday, August 14, 2023 11:50 AM
People who are eligible to have their criminal records sealed or expunged can obtain a free attorney to prepare their case for review by a judge during State Senator Steve Stadelman's 2023 Second Chances Summit from 9 a.m. to 4 p.m. October 13 at the Nordlof Center in downtown Rockford.
Stadelman will announce the opening of registration at a news conference Sunday. To sign up for the free legal consultation, visit www.senatorstadelman.com.
SECOND CHANCES SUMMIT 2023
News Conference
1:30 PM SUNDAY AUGUST 13
EJ Zeke Giorgi Center, 200 S. Wyman St., Rockford (Lower Level Atrium)
More than 300 people met one-on-one with volunteer attorneys during the previous summits in 2022, 2019 and 2018. Stadelman's office receives requests to repeat the event on a regular basis, but attempts in 2020 and 2021 were called off because of the COVID-19 pandemic.
"Many well-meaning men and women in our community find that a past transgression, often from their youth, prevents them from obtaining living-wage employment and adequately supporting themselves and their families," Stadelman said. "Illinois law allows people who meet certain criteria to seek judicial relief, and we all benefit as a result."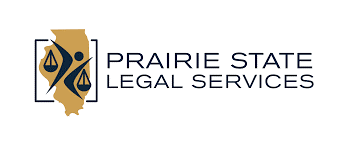 Retired 17th Judicial Circuit Court Judge Rosemary Collins and an attorney for event partner Prairie State Legal Services will join Stadelman at the news conference. Collins, who volunteered at last year's summit, will encourage local attorneys to contribute their time and expertise. Prairie State provides free event training that volunteer attorneys can use toward the state's continuing education requirements for lawyers.
Interested attorneys can enroll in the training session online at www.senatorstadelman.com or by calling 815-985-2902.
Category: Press Releases