Published: Saturday, April 09, 2022 03:35 AM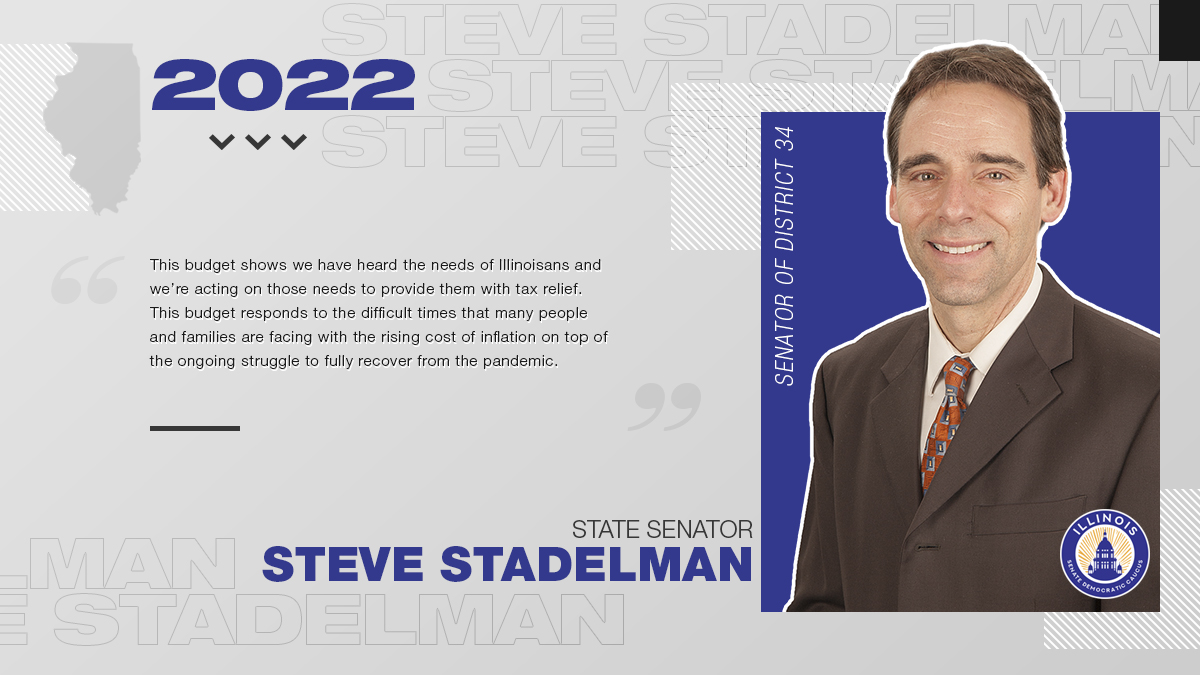 SPRINGFIELD – State Senator Steve Stadelman (D-Rockford) was proud to support a budget that prioritizes working families, local businesses, and the state's hardworking students and teachers.
"This budget shows we have heard the needs of Illinoisans and we're acting on those needs to provide them with tax relief," Stadelman said. "This budget responds to the difficult times that many people and families are facing with the rising cost of inflation on top of the ongoing struggle to fully recover from the pandemic."
The budget brings forth a total of $1.8 billion in tax relief for families. It addresses inflation by suspending the 1% state grocery tax for one year, and freezing the state's portion of the gas tax increase for six months to help with rising prices at the pump.
The budget also includes measures to pay debts and ensure Illinois is spending responsibly. This budget allocates $1 billion to the Rainy Day Fund, includes
Category: Press Releases