Published: Monday, April 03, 2023 05:10 PM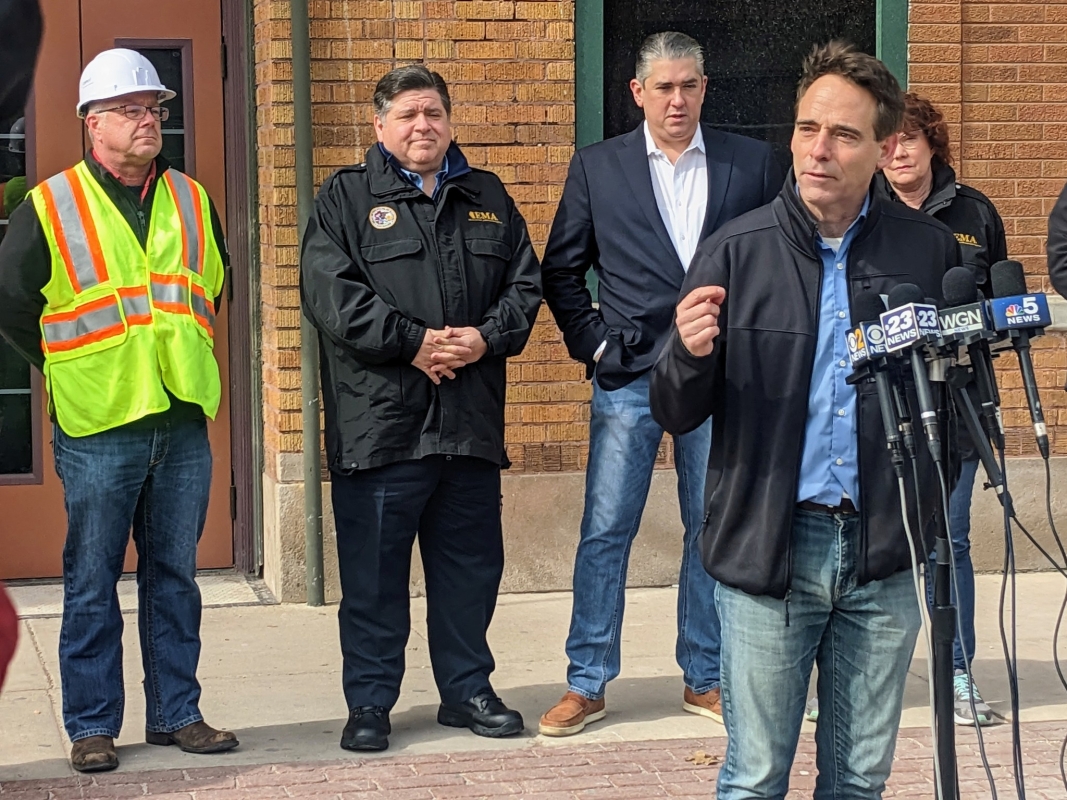 Senator Steve Stadelman was joined by Governor Pritzker and Illinois Emergency Management Agency Director Alicia Tate-Nadeau on Sunday to survey damage at and around the Apollo Theatre in downtown Belvidere, where one concertgoer died and five others were critically injured when a tornado caused the roof to collapse.
"Our thoughts are with the dozens of people injured in this tragedy," said Stadelman (D-Rockford). "We're here to let residents know the state will assist in any way it can to help the community recover"
The governor announced a disaster proclamation has been issued for Boone County that unlocks immediate state financial assistance and possible federal aid.
260 concertgoers were inside the Apollo Theatre when the tornado struck Friday night.
"I want to thank the heroic efforts of first responders and the concertgoers who helped pull people out of the ruble, said Stadelman. "Their actions saved lives."
The historic Theater is undergoing a structural integrity analysis to determine its future. As efforts to assess total damage continue, Stadelman will be working with Belvidere Mayor Clint Morris and others to try and save and restore the historic 102-year-old building.
Extended coverage of the news conference is available here.
###
Category: Press Releases